Family Vacation: 10 Tips for Easy, Nutritious, Delicious Meals
Family Vacation: 10 Tips for Easy, Nutritious, Delicious Meals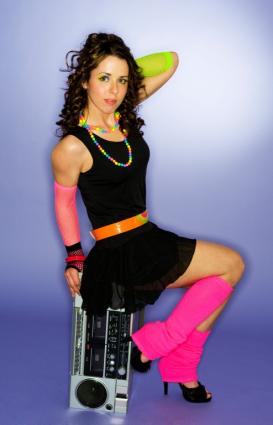 Many families get together at a resort or cabin in the summer. The members of my family are gathering together for a long weekend in August. There will be nine of us, which means grocery shopping for different ages and stages. I have to think about food for a toddler and food for me — grandma.
"I can't imagine how much food we will eat," I commented to my husband. This got me thinking about menu ideas and fixing meals. At first, I thought I would ask family members to bring food. But the more I thought of it, the more I realized it would be easier to have one person in charge.
Are you planning a summer vacation with family members? These tips will make feeding them easier.
1. Put one person in charge of the menu and shopping. This reduces the possibility of having too much food on hand and wasting it. You may also plan how the food will fit in the refrigerator.
2. Ask about allergies. The last thing you need is someone having a violent reaction to peanuts or walnuts or soy. A friend of mine is allergic to tomatoes, of all things.
3. Have a family member bring disposable plates, cups, and silverware. You don't have to use these for every meal; use them when you feel like you need a break.
4. Ask another family member to bring beverages, milk, coffee (regular and decaf), tea, carbonated drinks, and lemonade.
5. Before you buy anything think about space. Chances are you don't have room for an entire watermelon in the refrigerator. Instead, buy one locally the day you plan to eat it.
6. Be sure you have enough containers for leftovers. I like the small rectangular ones that can go in the microwave. (The word microwave should be on the carton.) These containers look small, but hold a lot, and are great for picnics.
7. Cook ahead. If possible, make a large casserole or soup for the first night's supper. Wrap well and freeze. I often make a coffee cake as well.
8. Keep healthy snacks on hand. When I'm on vacation I tend to look for salty or sweet snacks, neither of which are good for me. Having ready-made snacks — carrot sticks, celery sticks, grapes, nectarines, apricots, melon slices, lower salt crackers and cheese — curbs my appetite.
9. Plan a baking party. Few things are as comforting as warm, fresh cookies from the oven. Baking cookies is fun for everyone and it's a great rainy day activity. My family likes chocolate chip cookies, peanut butter, and gingersnaps.
10. Eat out once or twice. Locals know the best restaurants, so ask around. Check the newspaper and community bulletin boards for ads. In Wisconsin, for example, many restaurants have an all-you-can-eat fish fry on Friday evenings.
Enjoy each meal and the family members who add so much to your life. Mealtimes can be sharing times, so linger at the table. Casual as they seem now, the meals you eat together may become the stuff of memories.
Copyright 2012 by Harriet Hodgson