Top 10 Money Saving Tips For Grocery Shopping
Top 10 Money Saving Tips For Grocery Shopping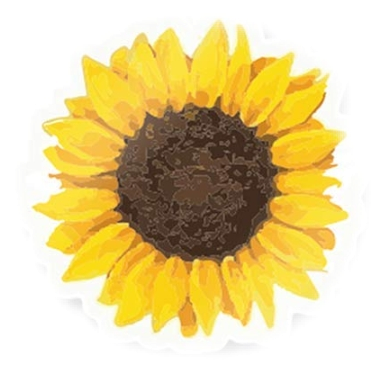 You are not alone if you think grocery bills are getting more expensive while the amount of items purchased seems to get less. I can remember filling up an entire grocery cart for about $20.00! OK, I know it was awhile back, but regardless, things have gotten very expensive.
I have thought long and hard about ways to save money at the grocery store. As you know, grocery shopping is not a choice, but a necessity. It makes it even harder when key items are expensive, for example, milk. What can we do to lessen the cost of overpriced items, yet feel we can do a weeks worth of grocery shopping without breaking the bank?
Here's my top 10 money saving tips for grocery shopping:
1) List
Before you even step foot into a grocery store, you must create a grocery list. I know that you may think it is time consuming, but really, in the log run, you will save money. By creating a list, you will ONLY purchase those items. The list will also contain things you need, so it's a win-win situation.
2) Coupons
There are a plethora of coupons for particular store items. Some are manufacturer coupons, while others, are for the grocery store brand items. You can obtain coupons from a variety of sources. Some grocers will advertise their store coupons on their weekly circulars. Also, some grocers offer double coupons on particular week days. You can also obtain coupons from the newspaper, as well as, the internet. There are great internet coupon websites that offer free, printable coupons. I use a particular company which I have on my website.
3) Grocery Store Circulars
Each week, I go through the top grocer circulars looking for deals on particular items. These include: meats, chicken, canned goods, fresh fruits/vegetables, household, etc. Most of us receive more than one circular each week. Let's say you plan to make baked chicken, go through each grocer circular to see which one will give you the best deal. Remember, each dollar adds up quickly, so it is worth it.
4) Grocery Store Club Card
Most stores now offer a free club card, meaning, you receive additional discounts on store brand items. I save up to $20 a week using club cards. No matter what day of the week, there is always some deal going on.
5) Meal Planning
This save a lot of time and money. By planning your meals, you will know exactly what you need at the grocery store. Creating a grocery list will be easy and you will only purchase those items. You can plan meals for the week or month.
6) Buy in Bulk
This comes in handy if you don't have time to go to the grocery store each week. Also, it is beneficial for large families. When buying in bulk you save a lot of money. You can freeze any kind of meat our poultry and use a bit of it each week for meals. The best deals in bulk come from grocer warehouses or family packs.
7) Cook in Bulk
You can also save money by cooking in bulk. You may only need to purchase a few items for the week, but stretch out the meals. For example, cook different chicken dishes by baking, frying, grilling. You can use it throughout the week.
8) Secret Sale Items at the Store
I call it the secret sale items at the grocery store, but really it isn't. Grocery stores will usually need to get rid of certain items and will significantly marked them down. Whether it is on meats, poultry, canned items, breads, milk, etc. They will usually have a separate bin for these items or you may see a red tag on them.
9) Shop in More Than One Store
Some grocery stores are very affordable in regards to many household or a variety of grocery items, but may be expensive when it comes to fruits/ veggies. Instead of paying extra for these items, figure out which stores are affordable for these items. For example, I shop weekly at two separate stores. I go to one for fruits and vegetables, and buy the rest of my grocery list at another. This saves me money.
10) Rotate a Menu
Once you figure out an affordable menu, you can rotate it throughout the month. This way, you will know what meals cost you. Pretty soon, you will be able to budget your grocery bill with ease.
By utilizing my 10 money saving tips, I spend no more than $70 dollars a week on groceries. This includes breakfast, lunch, dinner, snacks, and drink items for a family of two. I challenge each of you to try all or a few of my 10 money saving tips. You can let me know how much you are saving on my website.