Unemployed and 7 Tips For Feeding a Family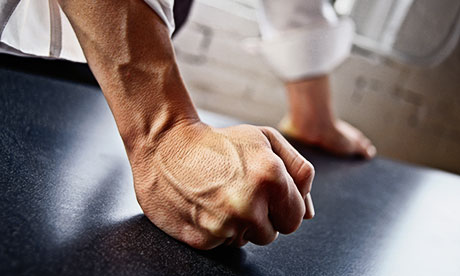 You maybe one of the many people who has recently experienced loss of a job in your family. Being reduced to one income will create new stress or simply enhance the stress you already feel. Your friends and family keep telling you that something will come up soon but they do not know your financial situation. The something you have been looking for is the information contained in this article.
Most people fall into the category of going to work, eating out the occasional lunch with fellow workers and cooking prepared meals for the family at home or going out for dinner. After years of repetitively doing this you have formed a habit that is very difficult to break. Job loss gives you or forces upon you the opportunity to break these habits.
The first tip is you must stop paying people to cook for you. Yes fine dining is an experience most people enjoy but it is the single most expensive way to feed your family. One meal at a nice restaurant can feed your family for almost a whole week when properly planned.
The second tip is the second most expensive way to feed a family is to purchase packaged food from your grocery store that is quick and easy to make. Packaged food may seem to be a deal in comparison to dining out but not when compared to cooking your own food.
The food budget can be the silver lining to your situation while looking for more employment. You do not have to be a math genius to save your family what could amount to $600 a month.
Following the first two tips are not hard. It is what you do next that will help you reduce your food budget and still have more than enough food for the entire family to eat.
Create a budget, the general rule you can use is $25 per person a week. A family of four would have $100 a week, a family of six would have $150 a week.
Use only cash. This means you need to go to the bank and with draw your budget on a weekly basis.
Only take a maximum 60% of your budget to the store.
Purchase inexpensive chicken, this is usually thigh with leg attached. Chicken can be cooked many ways to feed your family.
Learn to make food with flour, pizza, pancakes, and waffles, can cost under $1 to feed your family.
Once you make your own meals you will realize how much the convenience foods have been costing you. Your hand made-food will also have a much higher quality taste that will make your family feel extra special.
By Rick Henderson